Craft Your Unique Brand Story:

Creative Branding Design Solutions
Our creative branding design solutions empower businesses to craft a unique brand story that captivates audiences and sets them apart from the competition. Our expert team combines creativity and strategy to develop impactful visual identities, logos, and brand messaging that drive brand loyalty and boosts sales.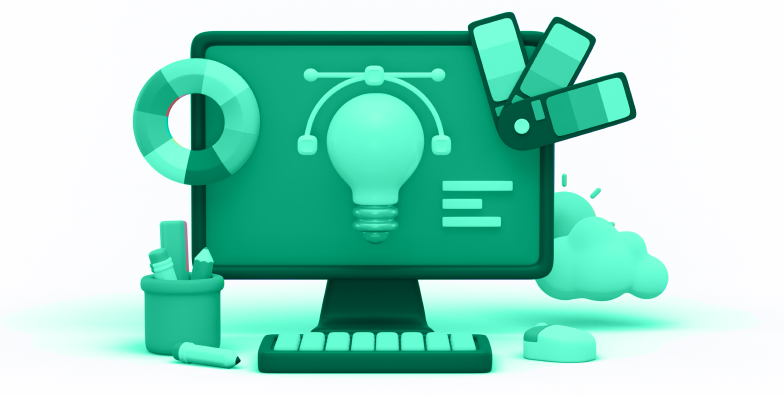 Branding design shapes a brand's visual identity and personality, crafting a unique and memorable connection with its audience.
Our Branding Design service helps businesses create a strong and memorable brand identity. We develop creative visual elements, such as logos and brand guidelines, and craft compelling brand stories and messaging. With our expertise, you can establish a cohesive and impactful brand presence that sets you apart from the competition.
During this phase, we immerse ourselves in understanding your business, target audience, and industry landscape. We conduct thorough market research to identify trends and opportunities, allowing us to create a solid foundation for your brand strategy.
Brand Strategy Development
In this stage, we craft a unique and compelling brand strategy that aligns with your business objectives. Our team works closely with you to define your brand's core values, positioning, and personality, ensuring it resonates with your target market.
Creative Conceptualization
With a well-defined brand strategy in place, our creative experts take the reins to develop captivating visuals, logos, and messaging that encapsulate your brand's essence. We aim to create an unforgettable brand identity that sets you apart from the competition.
Implementation and Launch
In the final phase, we execute the brand strategy across various marketing channels and touchpoints. From websites to social media, print materials to promotional campaigns, we ensure a consistent and cohesive brand experience for your audience. We carefully monitor the launch process to guarantee a successful introduction of your brand to the world.
Please note that the following timeline is intended as a general overview of the project and is subject to change as we collaborate further and adapt to your specific requirements and goals.
Visual Identity Development
Content Creation and Launch
The right plan for your business.
Below you will find the package for our Logo and Branding pricing. 
50% down | 50% at completion
Transform Your Brand: Schedule a Call for Your Personalized Branding Design!
eady to stand out from the crowd? Our expert team will craft a bespoke branding design that captures your brand's essence and captivates your audience. Book a call now to unlock your brand's full potential!